When a small part in your car breaks, you would find it absurd to dispose of the whole car – you repair the defective part instead. When extremely valuable assemblies worth as much as a car stop working, instead of being discarded, they are being repaired with absolute caution and care.
Being a long-time partner of Finetech, Berlin-based AEMtec GmbH offers electronics manufacturing services in the sphere of high-quality technologies for miniaturization. They have purchased their first FINEPLACER® for advanced SMD rework almost two decades ago. This was the starting point for a close collaboration with a number of further projects along the way.
Finetech – when it really matters
AEMtec was developing and manufacturing complex and valuable assemblies for wafer steppers. Intermediate testing was carried out to examine proper functioning in any sub-assembly stage. This testing showed performance levels which did not match the specifications, so that several sub-assemblies had to be reworked. Thus, AEMtec approached Finetech for their comprehensive application experience. Assembly of multi-chip modules with numerous solder pads onto ceramic components resulted in some faulty connections, due to which the whole component would not function properly. The task was to replace individual defective chips in a high-density environment without affecting other parts.
Two rows with 8 chips, each in the size of 5 x 15 mm2, placed with a gap of 0.5 mm
None of the adjacent chips should be disturbed or damaged during the rework cycle
100% reliable yield needed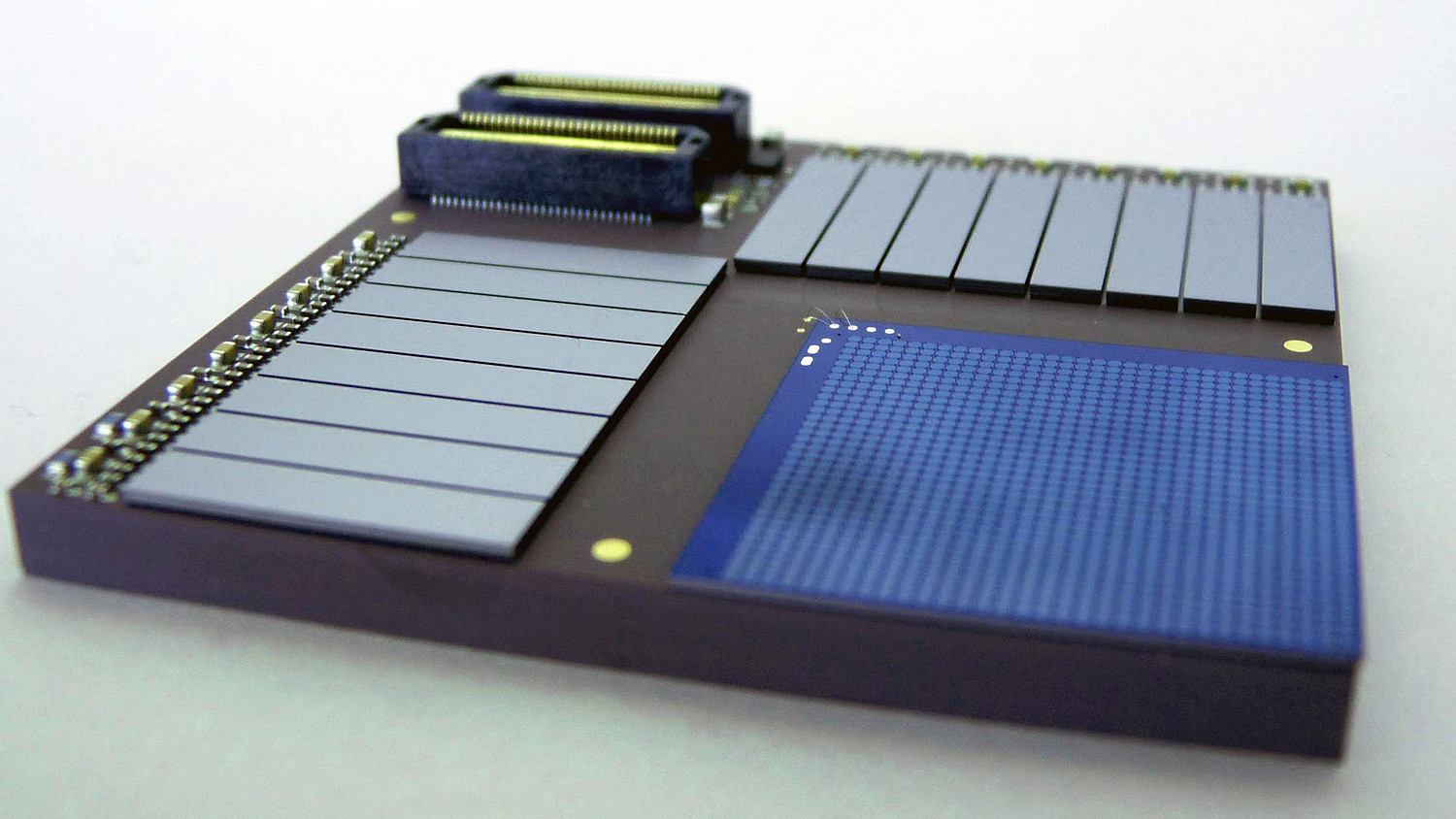 The rework cycle included chip desoldering, residual solder removal, precise placement and soldering of a new chip onto the component.
The challenging part of the task was the ceramics itself; its unusual thickness of more than 30 layers needed a lot of thermal input to desolder certain chips. However, the thermal energy had to be strictly focused on the defective areas to prevent it from spreading over the whole component area.

Future-proof solutions
This was not a standard task, therefore, it could not be completed by standard rework means. It was Finetech's capability to provide customized tooling for all applications that made it possible. Because of the system's modular design – the essential feature of any FINEPLACER® station – it could be easily adjusted to tackle new challenges.
AEMtec had previously purchased a universal FINEPLACER® system for assembly and rework of all types of SMD components. In order to suit AEMtec's requirements, Finetech's application engineers developed a new rework tool together with a complete rework process.
special thermal soldering head
heat distribution via direct contact with the chip instead of hot air flow
easy and quick desoldering
rework cycle safety
Qualification of AEMtec sample materials has shown that the repaired assemblies were just as reliable as new ones, ensuring an overall flawless production output. Moreover, the initial equipment investment of AEMtec has paid off remarkably, as the machine could be used for different applications with only a few upgrades.
"With their technical expertise and commitment, they were a huge support in setting up a demanding SMD rework process. This project has once again demonstrated why we have been successfully partnering with Finetech for years."